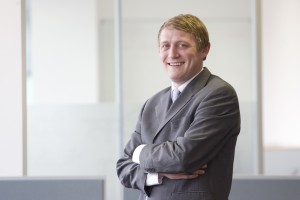 On October 31st Kevin Foley, Commercial Director of  Adforce, one of our client's, contributed to the Media and Marketing pages in the Sunday Business Post. In the article Kevin talked about how now is the ideal time to embrace and understand mobile as an advertising medium.
Adforce is Ireland's leading mobile ad network and recently  announced that it has expanded its offering to advertisers in Ireland to include mobile websites and applications for RTE Radio and Communicorp, as well as a selection of Northern Irish mobile applications.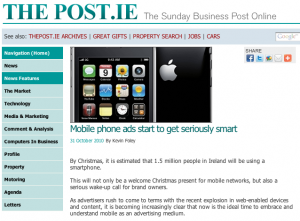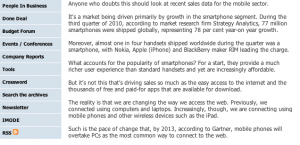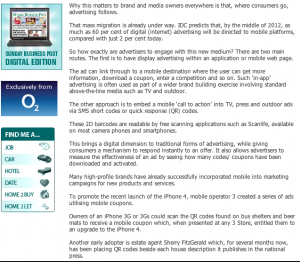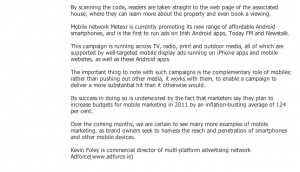 The article is online here. The print piece also includes a QR code, which you can scan, using your smartphone, to go to a mobile website showing visuals and details for the campaigns mentioned in the article.