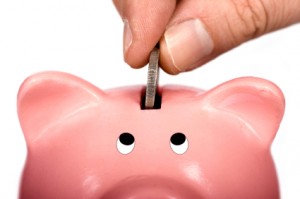 With the recent budget cuts, many will be forced tighten their belts a few extra notches from January. Before you decide travel is a luxury you can no longer afford, try these clever budget-busting travel tips from lastminute.com . You may be pleasantly surprised that it's still possible to take a break without breaking the bank.
Being flexible with your dates and travelling off-peak are obvious ways to save money.  Other not so obvious tips include:
Be open to trying one airline for your outbound flight and another for your return flight. On lastminute.com you can search for the lowest priced combination of one-way fares on two different airlines
If you're staying in a city hotel, bear in mind that a lot aren't as busy at weekends because business guests will have left, while mid-week is better for country hotels
Think outside the box and look at up-and-coming travel destinations that have not yet succumbed to tourist trap prices
Look closer to home for interesting destinations that you've never taken time to explore. Most of us don't realise that we can get away from it all without going further than the next town
Be adventurous and try the 'Top Secret Hotels' deals on the lastminute.com holiday section to find discounts of up to 50% on 4-star and 5-star hotels.  The name of the hotel is not revealed until you've booked but facilities, star-rating and approximate location are
Some great value breaks away for the prudent traveler, available through lastminute.com are as follows:
City breaks including flights –
2 nights in Barcelona, 3* room only, €179 per person, departing 18th December, 2010 – http://tinyurl.com/27peeuf
1 night in Manchester, 4* room only, €101 per person, departing 15th January, 2011 – http://tinyurl.com/27jqezl
3 nights in London, 3* room only, €165 per person, departing 7th January, 2011 – http://tinyurl.com/2cgz7c8
Sun getaways –
7 nights in Lanzarote, 2* self catering, €299 per person, departing 16th January, 2011 – http://tinyurl.com/26rmxvj
7 nights in Fuerteventura, 3* self catering, €494 per person, departing 15th January, 2011 – http://tinyurl.com/2ebq52f
7 nights in Morocco, 3* self catering, €389 per person, departing 8th January 2011 – http://tinyurl.com/22qg26
Here's some media coverage of the above tips, proving being thrifty is very much front of mind!