A great result for Bvisible and its clients this weekend with two pieces in the Sunday Business Post.
In our first piece – Ian Dodson, CEO of the Digital Marketing Institute, talks to Gareth Naughton on the growth of jobs in the digital revolution.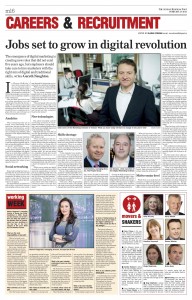 The second piece was a profile of Fab Cow Design in Start Up Stories – a great review of the business by Hannah Nagle.