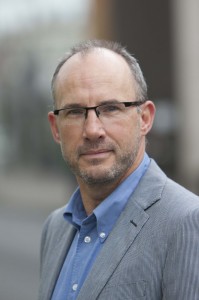 Anthony Quigley, Director of the Digital Marketing Institute talks to Alex Gibson on The Persuaders Marketing Radio Show on the evolution of Mobile Marketing and the growth of location based marketing.
Anthony has some great facts and figures and thoughts on smartphone growth, app development and advice for businesses to get the most from their mobile marketing.
Notice how Anthony shows his appreciation at being given his cup of coffee with a "Thanks a million". The big red light above your head means you're on air Anthony.
To listen to the interview click here.