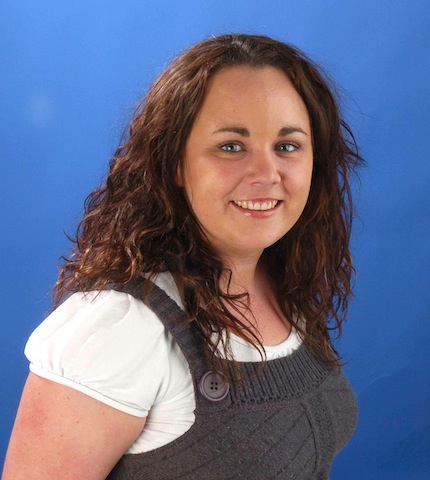 Niamh Hennessy is a journalist with the Irish Examiner. As well as writing for the business section, she also manages the popular Talk the Talk business profile.
Your educational background is in Government and Public Policy. How did you get into journalism?
I did a four-year degree in Government and Public Policy in UCC and after that I wasn't sure what I wanted to do. I spotted an advert for a Journalism Diploma, which was run by TCH, the company that owns the Irish Examiner. I applied for this and got a place on the course. My first few months of work experience were at the Sunday Business Post and after that I was placed at the Irish Examiner, where I eventually managed to get a job.
You have been with the Irish Examiner for five years. What have been the highlights and what would you like to conquer in the next five years?
I have had the chance to work in both news and business at the Examiner. It's a paper that is very open to ideas and giving journalists a chance to work in a number of areas. The highlights for me over the last few years were interviews with people I admire such as President McAleese and Michael O'Leary of Ryanair. In the next few years I hope to continue as I've been going, secure some more big interviews and try to break some more stories.
What media do you like to consume (print, broadcast, online)?
Everything! When I wake in the morning I switch on the radio to hear Morning Ireland and check my phone for the front pages of the newspapers. I also love the way the iPhone allows you access to the RTE newsfeed and papers from around the world. I think that all types of media can exist alongside each other; it's just a matter of how best to achieve that.
What kinds of stories really spark your interest?
I love to interview people in business that have made it big and find out how they got there. On the other hand I also love talking to people starting out in business striving to get to the top. If we could bottle their enthusiasm we'd be rich!
Do you think that bad news makes for better news?
No, but I think people do love drama. Drama doesn't have to be bad news. I think we all love scandal – be it political, business or just human scandal. That's what I think makes the best news. These days as a journalist I try to find some good news in what I'm reporting as I think people want to look on the bright side. We all know that things are bad and sometimes it's nice to see a little brightness in the midst of all that.
Which of the individuals featured in your weekly Talk the Talk profile has most inspired you?
They all inspire me in different ways because I really respect anybody who gives it a go in business. Not everyone will succeed but at least they can say they tried.
Which businessperson, national or international, would you most like to grill in an interview?
The Winklevoss twins of Facebook fame.
Are you a fan of, and happy participant in, social media?
Yes, I love social media. I love the instant access it gives you to information. I'm a very impatient person and when I hear something I want to know about it immediately, which is where Twitter comes in. Facebook is a great platform for keeping in touch with friends who could be anywhere in the world. I have friends in Canada and Australia and I love looking at their pictures to see what they have been up to. I'm not sure how long the social media obsession will last but I think it has certainly changed how people live their lives.
Do you fear that social media platforms such as Twitter and Facebook are damaging the integrity of the English language?
Not really. People will always have books and I would hope that maintaining the integrity of the English language would be important to people who speak the language.
Is there a particular social media channel that you find particularly useful for your job in sourcing ideas for stories, etc.?
Twitter and Facebook are great ways of getting stories. Somebody might Tweet about his or her job or something they have heard, and it's up to us to follow that up. They are not always right so we need to be mindful of this. I saw a Tweet recently that said Irish people consume more Jaagermeister than the whole of Europe combined. When I put that to the company they laughed and said although Ireland is a big market for them, that is completely untrue. It would have been a good story though!
What inspires you outside of work?
I am very involved in drama and this year my drama group put on a play that we workshopped ourselves. Many of my friends are involved in the group and there is such a great buzz about getting on stage after months of preparation. I also enjoy tennis and I like cooking when I have time.
If you weren't in journalism right now, what would you be doing?
When I was younger I wanted to be everything from a nun to an architect. I love my job and I would always like to be involved in the media but if I wasn't a journalist I would like to be press advisor to Obama.