"We let our network do the talking," says CEO of Magnet Networks Mark Kellett as the company revealed how it has climbed to the top of the Netflix global rankings for broadband speeds.
Some great coverage on PCMag and also here.
The company further enhanced its challenger position today by being ranked as having Ireland's fastest broadband speed, as based on the Netflix broadband speed index.
The index, now in its fourth month, shows Magnet climb to the top of the rankings, overtaking all the larger multi-national competitors in Ireland. In the Netflix league table of global broadband speeds Ireland is placed third after the US and UK.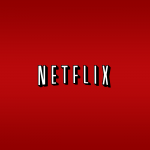 The Netflix Global Speed Index website, released on Monday, aggregates performance results from its 33 million worldwide subscribers in one place, and allows users to see which ISP offers the best Netflix performance in their country. Speaking on the announcement, Mark Kellett, CEO of Magnet.ie said:
"Magnet has consistently raised the bar in Ireland's broadband market. With nowhere near the major marketing budgets of the bigger players it comes down to real world endorsements from reputable companies like Netflix, and Magnet's own customers, to make others more aware of our great service.  In our commitment to deliver the best service  and challenge the market we have made a conscious decision to invest more in our network than advertising, with our customers reaping the rewards. We like to let our network quality do the talking."
Today's rankings come just months ahead of Magnet's 'fatpipe' broadband nationwide rollout using both Magnet's and Eircom's wholesales' network. This will see Magnet provide 'fatpipe' speeds up to 70Mb for 500,000 homes in 2013 with a full reach of 1.2m homes when completed.
"Magnet believes in challenging the status quo of what customers can expect from their broadband provider. That's why we will be offering new and existing customers a range of new services to suit their lifestyle – including Ireland's only 'no-contract' broadband service and our completely unlimited broadband and phone bundle which we call 'fatpipe'," Kellett added.
To find out if your home falls within the rollout locations you can visit Magnet's dedicated page where you can check your address.