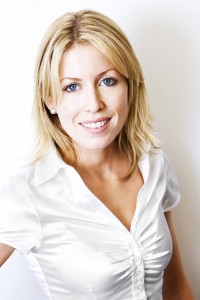 Karen is a freelance journalist, specialising in travel. She is editor of the Sunday Independent Travel Magazine and reports on travel for national radio and television also. She's mastered the art of packing and has travelled all around the globe but she never leaves home without some Lyons tea bags.
How did you get into travel journalism?
Funnily enough I fell into travel journalism without any intention to make it a full-time career. I was focused on working in news journalism when I was approached to write an article for the Sunday Independent about my experience in Florida. The following week I was asked to write about Thailand and it kind of snowballed from there. That was five years ago and I keep saying I will eventually leave travel journalism to go back into news. I haven't yet.
Is it as exciting and glamorous as it appears?
When I sip on a celebrity-inspired cocktail in a five star hotel, it feels like the most glamorous job in the world. When I am trekking through a rainforest in Malaysia, battling midgets and spiders, it can be a challenge. It is ironically these experiences that outshine the five star hotel stays. While I of course enjoy the chance of luxury every now and then, the real excitement of travel journalism is ticking off my long bucket list of random places and adrenalin activities.
How much of your time is actually spent travelling?
I used to travel three times a month. Now I usually plan ahead so that I embark on one long haul trip and one short haul (e.g. a city break in Europe) every month. At the start of every year I tend to write down my wish list of destinations for the 12 months ahead, but usually I end up only getting to half of these places. I have to make sure I visit the countries that the newspaper wants me to cover, and not just my personal bucket list.
Have you ever had a bad experience on a press trip and if so, did you write about it?
Not so much bad experiences as minor disasters. I have missed flights and lost luggage but probably the worst experience was being attacked in Brisbane. A man randomly came up as I was walking down town and he punched me in the face before running off. Thankfully two passers by stopped to help me and report the incident to the police. It turned out the guy who punched me was a homeless drug addict and it was just a random attack. I had a nice black eye for the remainder of my holiday.
What have been your most memorable trips to date and why?
New Zealand astounded me. I was expecting it to be quite boring, but I was converted the minute I touched down in Queenstown. It is the party town of South Island and lures thrill-seekers in their droves. Within ten minutes of arriving I was doing a canyon jump, followed by a river safari. In terms of city breaks Tallinn in Estonia really impressed, for its great value as much as its beauty, while press trips to far-flung places like Las Vegas, South Africa and Mykonos were made all the better by the fantastic company. I often think it's not the places as much as the people you meet that have the impact on your holiday experience.
What do you think makes for a really good travel feature?
It depends. Personally I enjoy reading firsthand experiences, where people document their travel experience like a story, taking us on a journey, allowing us to visualise everything. That said, travel features do need their balance and facts about the destination are important to include, so that the person reading it has a good understanding of the destination after reading the article.
Who are your other favourite travel writers?
Like a million others, I enjoy reading Bill Bryson for his humour, but to be honest there is no one particular travel writer that I enjoy reading. I particularly like the fact that travel writing isn't exclusive to one group of people, but any one could end up writing a fantastic travel article for a paper, magazine or website. It keeps the competition high.
How do you normally source information and ideas?
I get my ideas from several outlets – books, television programmes, websites and magazines like Wanderlust. I also get approached by PR companies, tour operators and others who work in the travel industry who suggest ideas to me. Word of mouth is also a great avenue for ideas.
How often do you deal with PR firms?
I liaise with PR people on a regular basis. I think it's the same for most travel writers. A PR is your best friend when it comes to assisting with the planning of certain trips. I have had some of the best press trips because of the PR being so efficient and organised with an itinerary. One I did recently to France was a ski trip with Highlife. I didn't need to think for a second if I was missing out on any aspect of the ski holiday as everything was taken care of. The PR even made sure we ended the trip on a high note with a champagne breakfast on the way home.
What kind of content from PR firms works for you – press releases, brief deal alerts, trends pieces etc?
All types of content from PR firms are welcome, as long as it has a news hook or something innovative worth pursuing.
Approximately how many press releases would you receive in a day and do you read them all? What would compel you to read a press release?
On a typical day I receive about five or six press releases. There has to be a strong, effective header/intro (not sensational however) to get me interested to read the full press release.
What are your pet peeves about PR people?
I really appreciate PR's following up on press releases, but not ringing several times to make sure you received it. The best PRs are the ones who don't need to hound you. That said I am sure I irritate so many PRs as I am notorious for ringing them with last minute requests.
Have you mastered the art of packing?
Yes. I like to think I am a pro when it comes to packing. Not so much because I travel often, but because I hated being charged for extra weight. I often bring just a small carry-on with me, even when I am travelling for one week.
What do you never leave home without?
Tea bags. Ridiculous I know but Lyon's tea has come everywhere with me. Usually I pack a fun-size packet of Kit Kats too. In fact I have removed a pair of shoes from a suitcase once, just so I could fit the bag of chocolate in.
Where is still left on your list of 'must visit' destinations?
The three B's. Bali, Belize and Brazil. I want to do a yoga holiday in Bali, a beach holiday in Brazil and visit Belize during their annual chocolate week.
What 'hot' destinations should we be looking out for in 2011?
Where's hot really depends on the holidaymaker. For great value Turkey is leading the way this year, with so many charter flights and four star breaks for under €500. Madeira is rising up the ranks too, for its yoga, scuba diving and detox breaks. Round the world trips are a tempting option, where you can combine a few of your favourite destinations into the one trip while cruising is still showing excellent value. Instead of thinking big, consider small like the SeaDream cruise. It takes luxury on the sea to another level.
What airline does actually serve the best food?
Etihad is excellent. And Continental's First Class dining is exactly that.