Bookings from the lastminute.com website reveal the Irish to be really pushing the boat out this year when it comes to expressing their love.
The online hotel, leisure and travel specialist compared bookings across five markets and found the Irish spend the most, blowing €886 per couple on a romantic break away over the Valentine's weekend this year.
This is 17% more than the next biggest spenders, and a nation internationally renowned for its romance, the French.
Average spend for two person break for Valentine's
1. Irish: €886
2. French: €756
3. Germans: €739
4. Italians: €609
5. Spanish: €564
Three-day city breaks in 4 star hotels are the nation's breaks of choice with Barcelona the most popular destination, followed by the capital cities of Paris, Amsterdam, Rome and Prague.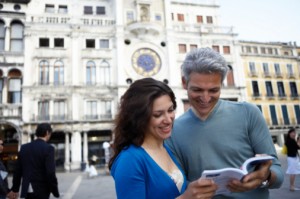 Top Destinations for Valentine's Day
1. Barcelona
2. Paris
3. Amsterdam
4. Rome
5. Prague
Commenting on the bookings data Mark Maddock, MD of lastminute.com, said: "With the Irish being the biggest spenders Cupid's arrows looks set to fly fast and furious across the Emerald Isle this Valentine's."
For those choosing to stay in Ireland and take a hotel break in Dublin good sense prevails, with three of lastminute.com's Top Secret hotels making it into the Top 10. Described as 'luxurious' or 'prestigious' and in central locations these hotels offer up to 45% discount on typical hotel room rates. The only catch is that the name of the hotel can't be revealed until after it's booked. Currently a 5 Star Top Secret hotel in Dublin is available for a total of €171 on the weekend after Valentine's Day.
Editor's Notes:
The data was created by lastminute.com analysing its bookings in five of its European markets – Ireland, France, Germany, Italy and Spain
About lastminute.com
Online hotel, travel and leisure specialist www.lastminute.com launched in Ireland in 2004 and boasts over 200,000 visitors to the Irish website each week. The company offers flights from each of Ireland's six main airports and sells hotel rooms from over 80,000 hotels worldwide, including 900 in Ireland.
TOP SECRET® HOTELS
Why the secret? Well, it's how lastminute.com can secure you up to 45% off luxury 4 and 5 star hotels. That's because they don't make this exclusive offer available to everyone. Simply choose a date and place, lastminute.com will give you the hotel's location, star rating and description. You will get the name of the hotel after you have completed your booking, that's the secret, but it will be a top named hotel. So, upgrade yourself for less, with an amazing hotel experience.