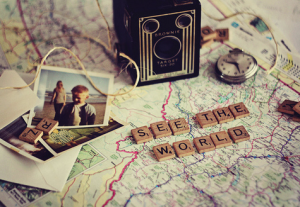 This week lastminute.com reminded us all just how much we really do want to just sling a rucksack on our backs and head to the airport.
With Spring's heavy rain and biting winds it's no surprise that Ireland tops the table for fantasising about escaping it all and jetting off, according to new travel research from the company.
Highlights include:
-       Irish dream of jetting off five times a week
-       68 per cent can't afford impulsive getaways
-       Bad weather main catalyst for holiday fantasies
-       Irish upstage Italians and French in the romance stakes
Thoughts of an impulsive trip away are more frequent for the Irish, at 5 times per week, than for those from the UK, France, Germany, Spain and Italy, where the combined average was 3.6 times a week.
Not surprisingly, 56 per cent of Irish participants cited escaping the bad weather as the main reason for taking a spontaneous trip, with seeing new places just topping the poll at 57 per cent.
However cash-strapped Ireland takes top spot in Europe for being unable to afford an instant escape with over two-thirds of participants (68 per cent) claiming this as the main reason they couldn't realise their fantasies.
Those aged 18-25 and 35-44 were most likely to cite finances as a deterrent  – 76 per cent and 70 per cent respectively.
Romantics at Heart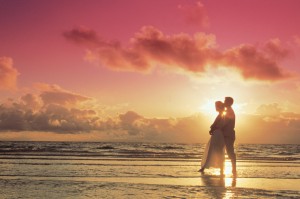 lastminute.com surveyed 7,200 adults across six European countries in April and found the Irish beat all other Europeans surveyed in the romance department with 32 per cent craving an impulsive getaway 'to spend some romantic time with a partner'. The Irish even upstaged the Italians and the French in their trips for love's sake with just 23 per cent of participants from these countries choosing this as a reason for a trip away.
Ireland's top 5 reasons for taking a spontaneous trip:
1.  To see new and different places (57 per cent)
2.  To escape the bad weather (56 per cent)
3.  To spend some romantic time with a partner (32 per cent)
4.  I have not been away in a long time (31 per cent)
5.  I am exhausted and need some rest (28 per cent)
Percentage of European respondents who can't afford a spontaneous trip:
1.  Ireland (68 per cent)
2.  France (60 per cent)
3.  Italy (55 per cent)
4.  UK (54 per cent)
5.  Spain (52 per cent)
6.  Germany (40 per cent)
Irish Males Want to Set Sail
Men aged 35-44 daydream about a trip to far off shores more than any other demographic in Ireland, thinking of this 5.69 times a week on average. In contrast, the over 55s were the most adverse to spontaneous travel, thinking of escaping a mere 3.6 times per week in comparison. For an unsettled few however, thoughts of a last-minute getaways is a major preoccupation with 4 per cent stating they think about it 30 times a week!
Commenting on the survey results Mark Maddock, MD of lastminute.com UK and Ireland said:
With 60% of our sales across Europe made within 21 days of departure we wanted to understand what triggers peoples' appetite for spontaneous travel and how much headspace they dedicate to dreaming about it. It's clear that those in Ireland have had enough of the bad weather but many are unable to act on their travel fantasies because of other financial priorities. With lastminute.com deals we aim to make getaways more of a 'where-to' as opposed to a 'how-to'."
Thinking about getting away from everything and going on a spontaneous trip anywhere in the world in an average week:
1.  Ireland 4.92 times
2.  Italy 4.8 times
3.  Spain 4.57 times
4.  UK 3.66
5.  Germany 2.5
6.  France 2.41
7.  EU Average: 3.66