Bvisible is recruiting for an experienced Senior Account Executive who possesses a real passion for PR and is looking to make a mark on a small but ambitious PR agency. Your main role will be to develop and implement communications strategies for a range of clients, taking the lead on media relations whilst managing accounts and overseeing reporting and administration.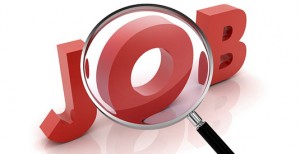 The ideal candidate must be digitally savvy and possess exceptional writing, interpersonal and organisational skills.
What else are we looking for?
- At least two years' PR agency/ media/ journalism experience
- Research, editing and content creation skills: news releases, feature ideas, media pitches, case studies, blog posts, survey concepts and more
- Understanding of technology, digital, media spaces and established media contacts
- Proven ability to contribute creatively and come up with ideas at every available opportunity
- The ability to juggle multiple accounts with various deadlines
- Someone who thrives under pressure
- A good eye for detail
- Ability to work on your own initiative
With clients in the technology, travel, education and recruitment sectors the role offers the successful candidate a great opportunity to work across a diverse range of clients and contribute to the development and execution of various PR, social media, and content marketing campaigns
Send your application to info@bvisible.ie by 20th May 2013.
All formats welcome and confidentiality assured.