Irish ISP, Magnet.ie, today reinforced its challenger position in the broadband market by being ranked the fastest internet service provider in Ireland for a second month in a row according to the Netflix ISP Speed Index.
The monthly index, released today for March, sees Magnet.ie beating all other competitors and delivering an increase in its speed to 2.2 Mbps, a significant 0.42 Mbps faster than its closest rival UPC. For the second month in a row Magnet.ie has improved the speed it offers with a 0.08 Mbps jump from the previous month, when it also ranked first in the index.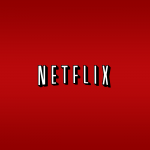 The Netflix ISP Speed Index website aggregates performance results from its worldwide members, and allows consumers to see which ISPs offer the best Netflix performance. The listed speeds reflect the average performance of all Netflix streams on each ISP's network and are an indicator of the performance typically experienced across all users on a network. In addition to Ireland, results for broadband providers in the USA, UK, Denmark, Sweden, Finland Norway and Mexico are also published.
Joris Evers, Director, Netflix Global Corporate Communications sees the index becoming a well respected performance barometer for global ISPs:
With 33 million subscribers, we are in a unique position to create such an index with real world performance data. Topping the index is becoming a goal for many ISPs. We congratulate Magnet on delivering the best Netflix experience in Ireland for two consecutive months."
The ranking comes a month ahead of Magnet.ie's 70Mb Fatpipe Fibre launch due at the end of May, which will see the ISP roll out its services to 500,000 homes in Ireland in 2013. The planned nationwide rollout, using both Magnet's and Eircom's wholesale network will see 1.2m homes have access to Magnet.ie's Fatpipe Fibre network when completed.
Commenting on the ranking Mark Kellett, CEO of Magnet.ie said: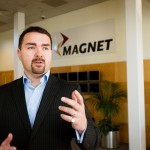 To lead the index for a second month is great for our existing customers who get the best online experience when using popular services such as Netflix and validates the quality of our offering and network investment. Irish internet consumers are savvy and endorsements from respected independent sources like this have already seen us attract a lot of new customers who want the quality and real speeds that our network can deliver. Looking forward Magnet is committed to delivering an even better level of service with our Fatpipe Fibre and exciting new website launch next month."
Magnet along with Aertv, a division of the ISP with access to a growing number of 25 Irish & UK channels online, can now offer Irish customers a very unique package which delivers superfast broadband, phone and TV on any device, an innovative service for an increasing market where people are choosing to cut the cord on their expensive traditional TV service.
Irish residential & business are encouraged to see if these fatpipe fibre services are available in their location by checking their address on Magnet.ie.
- e n d s –
********
Note: The speeds listed in the Netflix ISP Speed Index reflect the average performance of all Netflix streams on an ISP's network and are an indicator of the performance typically experienced across all users on an ISP network. The average performance is below the peak performance due to many factors including the variety of encodes Netflix uses to deliver the TV shows and movies as well as the variety of devices members use and home network conditions. These factors cancel out when comparing across ISPs.