Irish mobile and web advertising network, Adforce.ie, last week announced that it has been awarded the exclusive advertising sales contract for BBC.com in Ireland. The contract covers sales across BBC.com and the BBC.com mobile site from this month.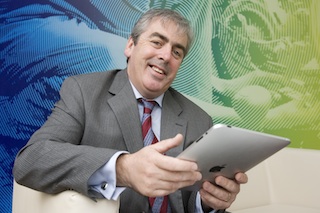 Available through Adforce.ie from January 2011, advertisers in Ireland will be able to reach BBC.com's 1.5 million unique users in Ireland, which currently generate over 23 million page views each month*.
Isla Macleod BBC.com Digital Account Director for EMEA commented: "Ireland is a key market for us and having a local sales house with expert knowledge of the market is of paramount importance for us in growing our business and providing the best possible service to our clients."
Speaking of the new contract, which was won following a competitive pitch, Colm Grealy, CEO of Adforce.ie,a said: "Both the web and mobile incarnations of BBC.com are bang on trend for how media is being consumed today. This gives advertisers a unique opportunity to connect with BBC.com's Irish audience on their chosen device with a combination of video, mobile and web ad formats."
According to BDMS Opinion Leaders, BBC.com is the largest international news provider in Europe, with a higher reach than all competitor websites across target audiences. The news pages are renowned for their high quality content, which in turn, make for a very attractive proposition for advertisers.
Adforce.ie also manages a mix of mobile and web advertising sales and delivery for many of Ireland's leading media and entertainment companies. These include RTE Publishing, RTE Radio, Today FM, 98FM, Newstalk, Spin and Xtra-vision as well as a selection of Northern Irish mobile applications.
Here's what the media have been saying about this announcement: